Saint Georges Management has developed an Economic Intelligence department to effectively address the issues that concern its clients in security missions.
Our ambition
• Discern meaning and precision from the uncertain.
• Being in search of relevant information that will be usefully employed by a balance of power.

Our expertise
Economic Intelligence for the protection of events
Monitoring and Risk analysis
Saint Georges Management collects and analyzes data related to the event to identify strategic information that can impact events in their organizations. This strategic information is made available in the form of presentation.
As the threats to an event can be plural: damage to the image, security of participants, security of digital information; The monitoring unit of Saint Georges Management identifies this strategic information and analyzes it in order to identify and prevent risks to the organization of the event and its smooth running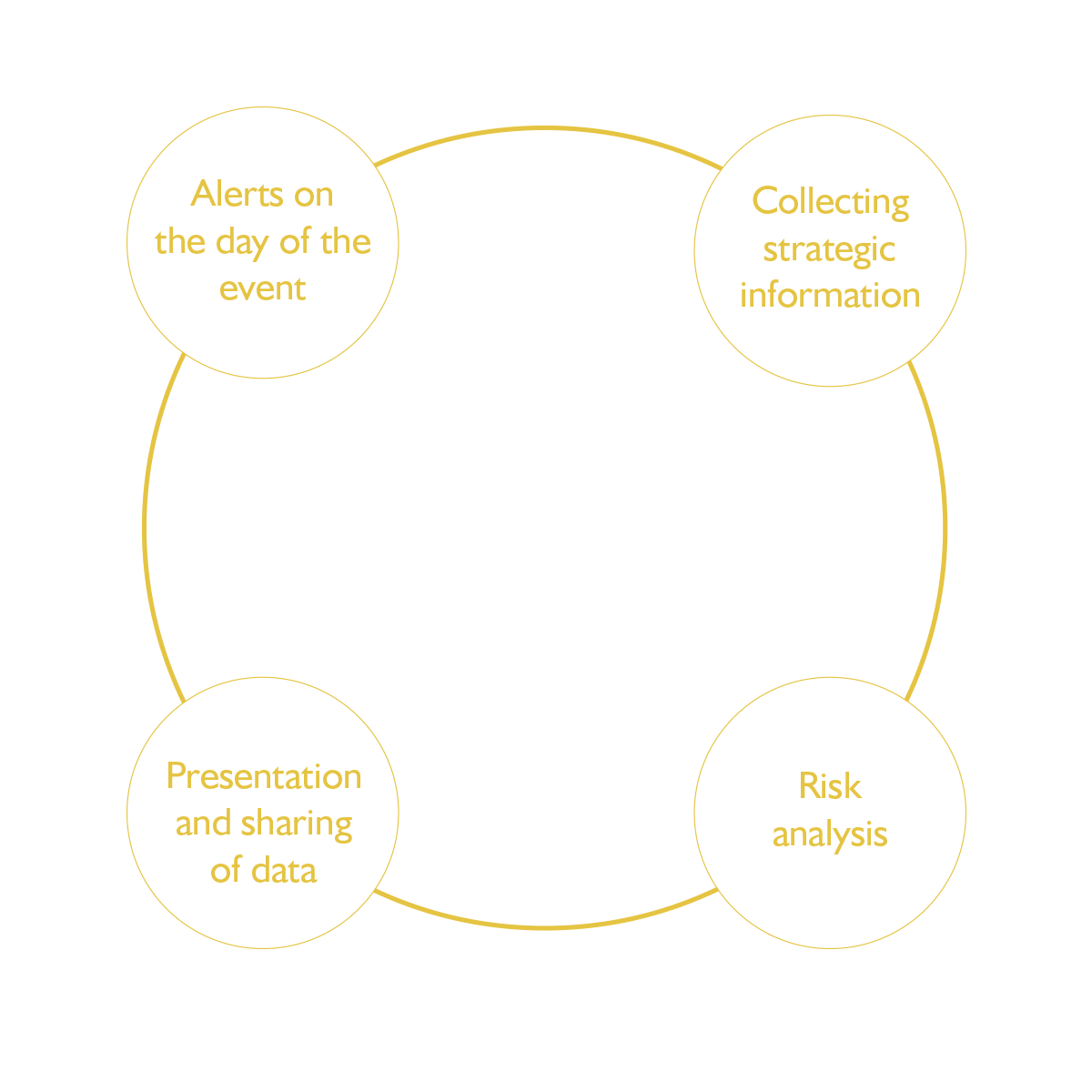 Protection of digital information
Saint Georges Management ensures the protection of the strategic information of the event and its participants. Good practices, legal and regulatory compliance, awareness and identification of specific risks, Saint Georges Management proposes and coordinates the means of protection intended to ensure the confidentiality, integrity and availability of strategic information of the event and personal information of its participants.  
Through the protection of the strategic information of the event, Saint Georges Management reinforces the control of digital interactions with external partners and the digital trust with its actors and participants.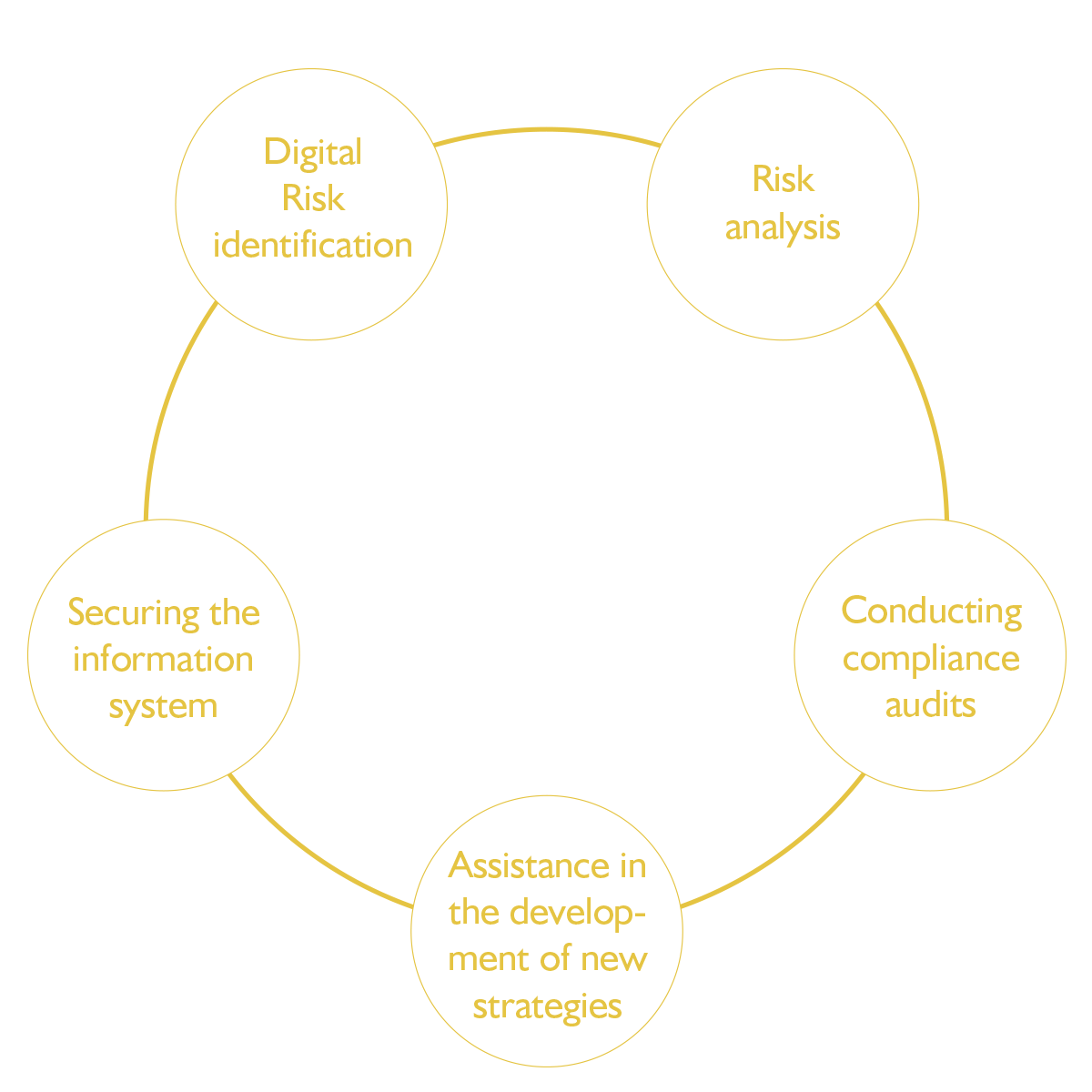 Economic Intelligence for the protection of goods and people
Saint Georges Management has set a specific security watch for its clients.
Thanks to the implementation of various alert systems, this security watch is designed to anticipate the possible risks: on the one hand, the place of residence of the VIP as well as its geographical environment and, on the other hand, the VIP himself as much in his travels as in his centers of interest.
To do this, several tools are used: Concerning the residence of the V.I.P. and its immediate environment, the security agents do an operational monitoring on the direct environment of V.I.P. This information is then verified and analyzed by the department of the company Saint Georges Management. With regard to the international travel and interests of the V.IP., an Internet alert and surveillance system is set up to gather information to reveal the potential existence of threats.
This information, political or economic, is collected, verified and analyzed by the department. In the case of an emergency, Saint Georges Management can also communicate with an alert level to the agents concerned within 24 hours.